Fashion & Textile Technologies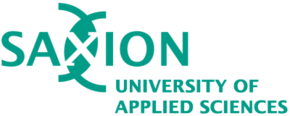 Uczelnia
Saxion University of Applied Sciences
Miasto, kraj
Enschede, Netherlands
Czas trwania studiów
4 lata
Zakres programowy
Fashion Design
Koszty studiowania
2209.00 EUR
Język nauczania
English (ENG)
Rozpoczęcie studiów
2022-09-01
Zakończenie rekrutacji
2022-06-25
'The future of fashion is materials,' according to trend watcher Lidewij Edelkoort. This is exactly how Saxion's Fashion and Textile Technologies (FTT) programme distinguishes itself from other textiles and fashion programmes in higher education. Professionals from the fashion and textiles industries with a passion for textile materials will help you get ready for a rewarding job in this international sector.
The Fashion and Textile Technologies programme
The Fashion and Textile Technologies (F&TT) higher education programme is unique in its focus on the future. At the end of the programme, you will have obtained a Bachelor of Sciences degree and know exactly how to apply your knowledge and skills in the international fashion and textiles industry. The future is all about innovation – and when it comes to innovation, Saxion is at the cutting edge.
The time to get serious about such themes as sustainability and corporate social responsibility is now. This programme will teach you everything you need to know about textile materials, innovative production methods, building a collection, buying, selling and – last but not least – entrepreneurship. Thanks to your knowledge of products and materials, you will be a vital link in the chain between designers, manufacturers and consumers. Interior and fashion designers will rely on you for specialist knowledge and feedback. The future is also about new applications for materials, from solar cells in jackets to innovative re-use of textile waste. The future of fashion and textiles is yours – and so are a sustainable future and a healthy climate.
What will you be learning?
The Fashion and Textile Technologies programme offers plenty of opportunities for you to discover and develop your talents, whether they lie in the field of materials (technology), collection (creativity) or buying (commercial). A broad foundation course will teach you all the ins and outs of textiles. You will then choose a specialisation with the help of a minor, internship, Living Technology project and graduation assignment.

Your portfolio will focus on such topics as:
Materials (technology): Which materials are required to manufacture these sporting goods? Can consumers wear them in wet weather? Do they allow them to charge their iPhones? How do I test this?

Collection (creativity): How do I build a collection for a new police uniform? Which pieces will the uniform consist of? How can I make a police officer exude authority and yet look cool at the same time? Is the uniform comfortable to wear and nice to look at?

Buying (commercial): Where will I buy these jeans or this carpet? How do I ensure I buy responsibly and sustainably? How much should it cost? Does this guarantee the right levels of quality and customer satisfaction?
For those of you who have a broad range of interests, this approach will allow you to create a combination of designs. However, you can also specialise in a specific area. Whatever you choose, textile materials form the common theme in this programme. This type of specialist knowledge will be your calling card for a multitude of companies both at home and abroad.
International focus
The fashion and textiles sector is very internationally-oriented. As such, English is a key subject throughout the Fashion and Textile Technologies programme. The school disposes of a wide international network. There is a wealth of choice when it comes to internships abroad, exchange programmes and graduation assignments with our partners all over the world – from fashion houses in Switzerland to textiles manufacturers in India.
Fashion and Textile Technologies is so much more than a fashion programme. This unique and multi-faceted higher education programme is offered exclusively by Saxion in Enschede. Do you want to find out more? Visit our inspirational open day!
Starting date: September
Theory: 40%
Practical and group assignments: 45%
Study career counselling: 15%
Wymagania rekrutacyjne
Wypis ocen – jeśli wciąż się uczysz i dlatego nie masz jeszcze świadectwa ukończenia szkoły średniej, bardzo ważne jest załączenie wypisu. Szczegółowe informacje na temat sposobu wypełniania tego dokumentu oraz termin jego przesłania znajdziesz tutaj.
Świadectwo dojrzałości i świadectwo ukończenia szkoły średniej – w przypadku ukończenia szkoły średniej nie potrzebujesz wypisów ocen – wystarczy, że do formularza aplikacyjnego załączysz Świadectwo dojrzałości wraz ze świadectwem ukończenia liceum lub technikum.
Przed aplikacją sprawdź wymagania bezpośrednio na stronie uczelni. W przypadku problemów ze znalezieniem szczegółowych, aktualnych wymagań, skontaktuj się z konsultantami Kastu.
Wymagania odnośnie języka angielskiego
Spełnienie wymagań w zakresie języka angielskiego można udokumentować w jeden z następujących sposobów:
The FTT certificate and the Bachelor of Science qualification is your ticket to applying for roles at national or international companies in the textile and apparel industry.
Careers for fashion and textile specialists
Fashion and Textile Technologies is a broad-based fashion and textile degree which opens up many different career avenues. As an FTT specialist, you have an understanding of the characteristics of all textile materials and you know exactly how you can use those materials in fashion and fabric applications.
As a graduate of Fashion and Textile Technologies you can set to work as, for example:
a buyer for a major fashion chain, such as H&M

a product developer at an interior design company;

a quality manager for a fashion brand;

or a materials engineer for a well-known apparel brand such as Nike.
Which companies could you work for?
As an FTT expert you can work in many different roles in the fashion and textile sector. It is also possible to start your own business, such as developing performance apparel for example.
Continuing your studies after the Fashion and Textile Technologies degree programme
Would you like to continue your studies after the Fashion and Textile Technologies degree programme? No problem! You can choose from various master programmes, including Saxion's Master in Innovative Textile Development. It's also possible to study for a master degree another European city, such as in Manchester or Aberdeen where you can choose a master programme specifically focused on the commercial, technical or creative aspects.