Fashion & Textile Technologies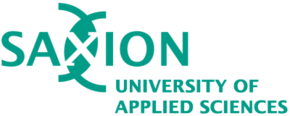 Uczelnia
Saxion University of Applied Sciences
Miasto, kraj
Enschede, Netherlands
Czas trwania studiów
4 lata
Zakres programowy
Fashion Design
Koszty studiowania
2314.00 EUR
Język nauczania
English (ENG)
Rozpoczęcie studiów
2023-09-01
Zakończenie rekrutacji
2023-04-01
'The future of fashion and textiles is materials,' according to trendwatcher Lidewij Edelkoort. This is exactly how Saxion's Fashion and Textile Technologies (F&TT) programme distinguishes itself from other such programmes. Professionals from the industry with a passion for textile materials will help you get ready to make brave choices for a fair & clean industry.
The future of fashion and textiles is materials
Together with our worldwide partners we educate students in Fashion & Textiles who make brave choices for a fair & clean industry!
Textile lab
You will perform quality tests on textile materials: samples, knitting and weaving.
Big international network
For internships abroad, your minor and your graduation project you can make use of our contacts all over the world.
Course content
This programme will turn you into a fashion and textile specialist. During your studies you will get first-hand experience with working in the industry, so you can apply the gained knowledge immediately.
Project-based work
The first year is divided into 4 projects. The first project you will do on your own and for the other three you will work in a group. This way you will get a good and realistic understanding of the industry. You will also visit companies, develop a collection, work on textile innovations and discover what is involved in the production of clothing and textiles.
The Fashion and Technologies programme is structured around the following themes
Into the Future
You are going to research your interests and qualities, what the bachelor program has to offer and what your future as an F&TT professional will look like.

Collection
How do I develop a collection that is commercial, marketable, sustainable and profitable and fits my target group? In order to achieve this, you'll research the market and your target group. You also look at social and fashion trends, which you translate into useful ideas, concepts and designs.

Buying
What does the supply chain of the fashion and textile industry look like and what do you have to consider as an international buyer? And how do you ensure a balance between people, planet and profit?

Material
Brainstorming, innovating and sustainability are central. Once you've thought up an innovative idea, you will research the market to see if the idea is feasible. Then you will work out the idea together: which material works best, how do you research it and which lab tests should you do?
Deepening your expertise
In the second year we will cover the same themes as the first year, but we will deepen your expertise in these areas. More will be expected of you in the projects you will do this year, but it will also become more interesting! You are actually going to buy products from our partners in China and India, extend your knowledge on creating a collection and do research for a fashion or textile company. You will start your second year by preparing for your internship and minor. The talks with your study coach will be of great help with exploring the options.
​Go international!
​This is the year you do your minor and your internship. You will have the opportunity to study with one of our partners in for example China, Spanje, England, Sweden, Indonesia or Canada for six months. You will also do your internship, for example in the purchase department of Tommy Hilfiger or G-Star. Or would you rather develop new materials for brands like Rev'it or FEBRIK? The choice is yours!
​Cooperation and graduation
​In your fourth year you will start with the Smart Solutions Project. Together with students of other study programmes such as Industrial Design, Electronics and Business Administration you will find a solution to a (real) problem a company is faced with. In the last six months you will do your graduation project either by and for yourself or with a company.
Wymagania rekrutacyjne
Wypis ocen – jeśli wciąż się uczysz i dlatego nie masz jeszcze świadectwa ukończenia szkoły średniej, bardzo ważne jest załączenie wypisu. Szczegółowe informacje na temat sposobu wypełniania tego dokumentu oraz termin jego przesłania znajdziesz tutaj.
Świadectwo dojrzałości i świadectwo ukończenia szkoły średniej – w przypadku ukończenia szkoły średniej nie potrzebujesz wypisów ocen – wystarczy, że do formularza aplikacyjnego załączysz Świadectwo dojrzałości wraz ze świadectwem ukończenia liceum lub technikum.
Przed aplikacją sprawdź wymagania bezpośrednio na stronie uczelni. W przypadku problemów ze znalezieniem szczegółowych, aktualnych wymagań, skontaktuj się z konsultantami Kastu.
Wymagania odnośnie języka angielskiego
Spełnienie wymagań w zakresie języka angielskiego można udokumentować w jeden z następujących sposobów:
Ważne wymagania
Matematyka - ten przedmiot powinien być realizowany w szkole średniej i znajdować na świadectwie ukończenia szkoły średniej. Jeśli nie spełniasz tych wymagań, nadal możesz wysłać swoją aplikację - zostanie ona indywidualnie rozpatrzona przez uczelnię.
Procedura Meet & Greet - składa się z formularza sprawdzającego motywację i interview online (po zaaplikowaniu).
The F&TT certificate and the Bachelor of Science qualification is your ticket to a role in a national or international company in the textile and apparel industry.
Job opportunities
​With your qualifications you can chose from a wide range of professions. You could, for example, become:
Buyer retail
As a buyer for companies like Karl Lagerfeld or Rev'it you buy collections from different brands. You have to be able to cooperate with others, know what is going on in the market and be stress-resistant. You are well aware of trends, you know your consumers and are knowledgeable about textiles and business economics. You are on the road a lot and make sure that everything you buy is delivered to the store(s) on time.


Buyer brand
As a buyer for a brand you will be travelling a lot to visit suppliers. With the designer you look at the new collection. Then you buy the fabrics for it and check if the samples meet the requirements. As the link between the designer and the producer your knowledge about textiles, the market and the buying process is indispensable.


Materials Engineer
As a Materials Engineer you look for possible new products or materials. You spend a lot of time in the laboratory, are well aware of the latest developments and of what is happening in the market. You are in regular contact with partners, research institutes, suppliers and clients. You could work at a research center or a company like TenCate of Rev'it.

Product developer
As a product developer you are the connection between designer, factory and sales. You develop the collection with the designer, look at the financial feasibility with the sales department and discuss with the factory how the product can be made. You also assess the first samples of a new product. Sometimes you will see 4 or 5 samples before a garment is approved for production.

Merchandiser
As a merchandiser you have a mainly financial responsibility. You think about questions like 'how many are we buying, do we have enough budget to do that, where can we cut back and how much will we be left with per product?' Merchandisers cooperate closely with the buyer/product developer and the production coordinator. If you are stress-resistant and love numbers as much as you love fashion this is the job for you.
You can also think of professions like...
Garment technician
Sales
Entrepreneur
Designer
Sustainability manager
Which companies could you work at?
You could work for big webshops like Wehkamp and Zalando. Or for brands that design their own collections, such as ZARA, H&M, Karl Lagerfeld, Nike and Adidas. Or how about working for a technical company? You could develop new canvas for tents at Nomad, analyse how KLM airline suits can be recycled or improve Rev'it motorsuits.
Further education
Would you like to continue your studies after the FTT degree programme? You can choose from various master programmes, including Saxion's Master in Innovative Textile Development. It's also possible to study for a master degree in another European city, focused on the commercial, technical or creative aspects. And if your aim is to sharpen your business sense the post-bachelor programme BK5 is a good option.