Creative Media and Game Technologies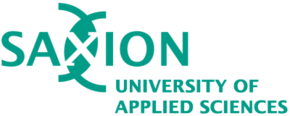 Uczelnia
Saxion University of Applied Sciences
Miasto, kraj
Enschede, Netherlands
Czas trwania studiów
4 lata
Zakres programowy
Human Computer Interaction, Video Games & Multimedia, User Experience Design
Koszty studiowania
2168.00 EUR
Język nauczania
English (ENG)
Rozpoczęcie studiów
2022-09-01
Zakończenie rekrutacji
2022-04-01
Formerly Art & Technology, Game Design & Production and Game Engineering
A virtual reality game for the Oculus Rift, an interactive video on YouTube, the augmented reality features in Pokemon GO. They have more in common than you might think. These products are all created by teams that combine creativity and technology, thus constantly stretching the boundaries of technology. The CMGT programme offers you precisely this magical combination.
What will you be learning?
Interactive media? Games? The choice is up to you!
As the name indicates, CMGT will teach you everything you want to know about Creative Media and Game Technologies. This is an enormously wide field of study. After a broad-based orientation phase, it is up to you to decide which area you want to specialise in. Do you have a broad interest in interactive media or are you passionate about creating games?
At CMGT, you can determine your own study path.
3 Professional roles
We will focus on 3 roles that you encounter everywhere in the professional field. In the first year, you can experiment with these roles and subsequently choose the role that suits you best.
Artist
The Artist is a talented illusionist. The most important role of an artist is to create content that really excites the user.
You will be taught subjects like:
- Content creation
- Concept Art
- Animation
- 2D, 3D design
- Video and Visual FX
- Visual storytelling
Experience Designer
The experience designer is the creative jack-of-all-trades who invents and develops experiences that create value for the user. You will therefore be taught important "Artist-as-Engineer" subjects and specific design subjects such as:
- Concept design
- Gamification
- Serious Gaming
- Marketing
- Game design
- User experience
- Interaction design
Engineer
The Engineer is a structured realist. You are especially good at the technical realisation of interactive media and games.
You will be taught subjects like:
- Computer programming
- Game engines
- Processing
- Web technology
Wymagania rekrutacyjne
Wypis ocen – jeśli wciąż się uczysz i dlatego nie masz jeszcze świadectwa ukończenia szkoły średniej, bardzo ważne jest załączenie wypisu. Szczegółowe informacje na temat sposobu wypełniania tego dokumentu oraz termin jego przesłania znajdziesz tutaj.
Świadectwo dojrzałości – w przypadku ukończenia szkoły średniej nie potrzebujesz wypisu ocen – wystarczy, że do formularza aplikacyjnego załączysz Świadectwo dojrzałości wraz ze świadectwem ukończenia liceum (bądź technikum).
Przed aplikacją sprawdź wymagania bezpośrednio na stronie uczelni. W przypadku problemów ze znalezieniem szczegółowych, aktualnych wymagań, skontaktuj się z konsultantami Kastu.
Wymagania odnośnie języka angielskiego
Spełnienie wymagań w zakresie języka angielskiego można udokumentować w następujący sposób:
Ważne wymagania
As part of the enrolment process, CMGT submits applicants to a compulsory intake. The CMGT intake consists of 4 elements:
Digital questionnaire;

Assignment;

Basic portfolio (samples of previous trials/work);

(Skype) Intake Interview.
Based on these 4 elements, you will receive an admission advice. In contrast to most other programs, the admission decision for CMGT is binding. If you receive a negative binding decision, you cannot enroll in the programme.
During the intake, we'll assess your ability to:
Creatively use technology;

Translate your imagination into a specific solution.
Within one week after the interview, you'll receive an e-mail with our decision regarding your admission to the Creative Media and Game Technology programme. This decision is final and binding.
Digital questionnaire
You are requested to fill in a digital questionnaire (assessment) at the start of the intake process. In the digital questionnaire you will be asked questions on various matters.

You will soon receive login information for the digital questionnaire. The digital questionnaire will take about 45 minutes to complete. The assessment includes assignments/questions that help you identify your motivation, skills, personal qualities and the professional image. These are difficult exercises and most people are not able to answer all questions without errors. There is a time limit for some of the questions. When you do not answer these questions on time or if you do answer them without clicking 'next', the answer will be considered incorrect. You are requested to do this as soon as possible after you have received the information about the login.
Assignment
Create a basic, functional game level and show the game during your interview. You can use any design/game tool, i.e., GameMaker, Scratch 2.0, Unity, etc. You need to choose one of these 4 themes:
(Arctic) exploration;

"It's a jungle out there";

Monsters;

Maze.
Your assignment will be assessed on 2 criteria:
Your use of technology in a creative way;

Your ability to translate your imagination into a specific solution.
Both criteria need to be met, but you're free to choose your focus. So, if you're artistic, you focus more on the sketches, characters, and assets. If you're an engineer, you focus more on the gameplay or coding. It's a creative assignment, so use your imagination.
For your sketches, you can choose either regular drawing, digital drawing, 3D, photography or a combination of these methods; Bring your game to the interview (notebook, or screen sharing via Skype). We'll assess you on the following requirements:
Requirements for the use of technology in a creative way;
Add (based on your own sketches) some game elements;

Add a background to the game;

Add (a) game character(s) to the game;

A timer, so you have a limited to play the game;

Your character(s) can move;

Add penalties and/or rewards;
Requirements for translation of imagination to a specific solution
Make 3 different character sketches;

Sketch three different game backgrounds;

Sketch several assets/objects. I.e., walls, bushes, clouds, etc. by hand on paper;

Bring your game and all sketches to the interview, or show scans of the sketches via screen sharing
Design tools
You're free to choose any (design) tool you like. If you have no experience with any particular design/game tool, you can take a look at one of the following tools:
Basic portfolio (samples of previous trials/work)
Bring samples (portfolio items) of previous trials/work/portfolio with you during your intake interview. If you do the intake interview via Skype: use Skype screen sharing to share your previous trials/work/ portfolio. Your samples of previous trials/work/portfolio will give us insight into your creativity, motivation, and areas of interest.
Portfolio items can be:
Concept Art, 2D design, 3D modeling, animation, drawings, level design, photography, video, in-game work, graphic design, audio, high school work, Game engines, Networking, Algorithms, pieces of code, working software programs, concept designs, audio, etc.
(Skype) Intake interview
The results of the assignment and basic portfolio will provide us with starting points for discussion. During the intake interview, you discuss your preference for CMGT with a study career counsellor. Your interests and expectations, the research you undertook before deciding on this particular degree programme and the industry in which you will ultimately be working, also receive attention. During the intake interview, we'll discuss your samples/work/portfolio, and your approach to the assignment to get insight into your motivations.
Note : You have to show your assignment through Skype screen sharing. If you do the interview at Saxion University in Enschede, you have to bring it on your own notebook. It's not possible to upload any files of the assignment to the intake system.
Career prospects
The professional field you will enter, is very wide and incredibly international. There are many well-known companies where you can get started, but there are also exciting small companies you could join. With CMGT you can also start your own business.
Here are some of the possible job opportunities:
- 3d modeller
- Game developer
- 2D/3D modeller and animator
- Concept artist
- Game designer
- Technical artist
- Web developer
- Video editor
- Art director
- UX designer
- VR developer
- Programmer
- Artist
- Animator
- Owner
- Level Designer
- UI Designer/Game UI Designer
- VR/AR Developer
- VR/AR Designer